Propane Lawnmowers Are Changing the Commercial Landscaping Businesses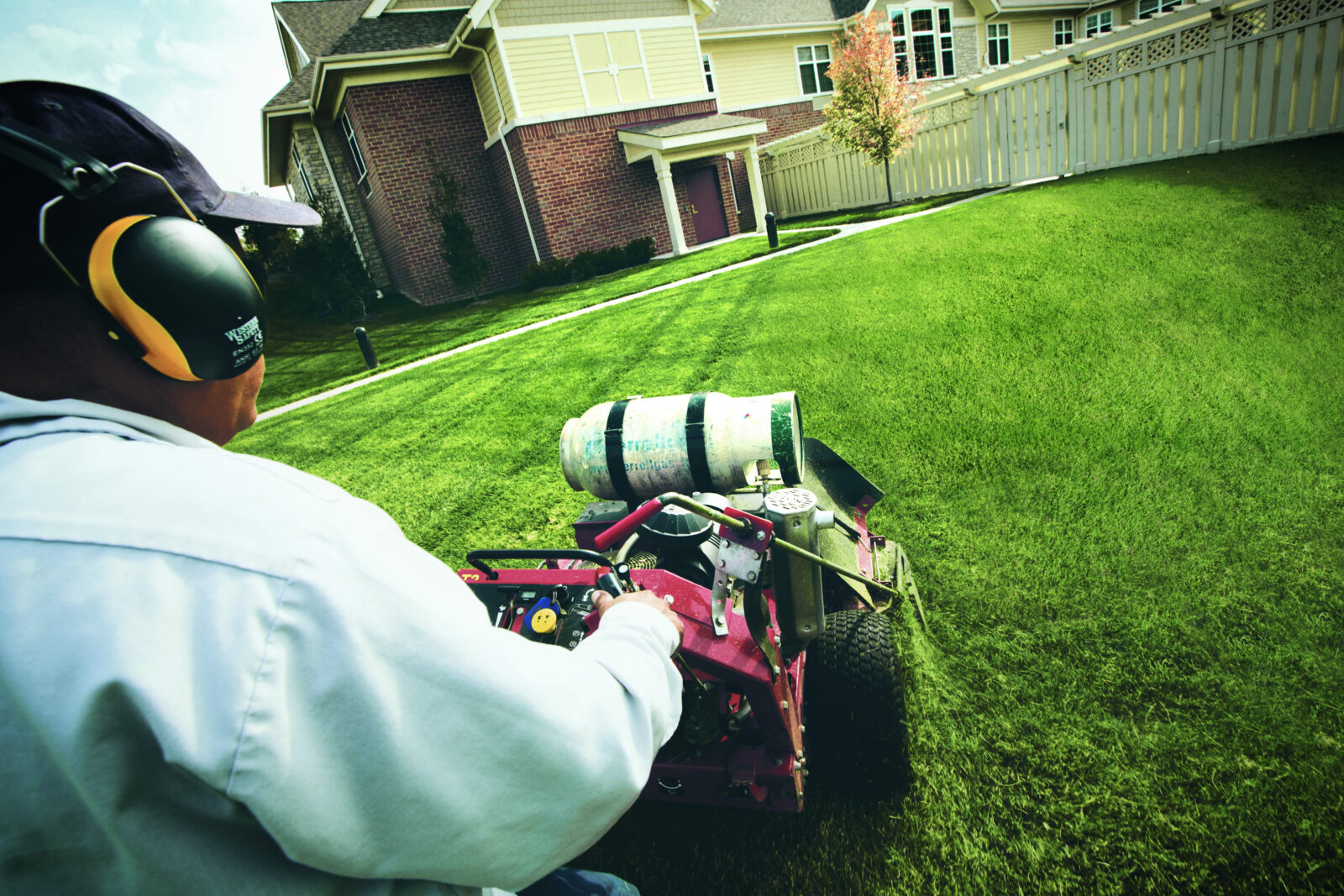 At the heart of every great landscaping business are the employees and their trusted equipment.  Without dependable mowers, trimmers and other tools, landscapers are hard pressed to perform their operations daily.  While gas powered mowers have historically been the equipment most commonly used for commercial mowing jobs, there is an efficient, cost effective and environmentally friendly alternative—commercial propane lawnmowers!
What Are the Benefits of Using Commercial Propane Lawn Mowers?
Cost Savings: Propane typically costs less than gas, diesel and electricity.  According to the Propane Education and Research Council, "propane mowers can reduce your fuel and maintenance costs, allowing you to pass on those savings to customers for a competitive edge" (Commercial Mowers | PERC (propane.com)). In the highly competitive landscaping industry, saving customers money might just be the advantage your business needs to attract and retain more clients.
Low Emissions: Propane mowers decrease greenhouse gases by 50% and produce 80% less carbon monoxide than gas powered mowers (Propane Mower Advantages – Commercial Landscape | Green Industry Pros). Lower emissions are better for mower operators and the environment at large.
Increased Productivity: The size of propane cylinders used to run the mowers allows for operators to cut lawns for as much as 6 hours without refueling (Propane Mower Advantages – Commercial Landscape | Green Industry Pros). Less refueling means more time is spent mowing, which leads to more work performed per day.
The Availability of Commercial Propane Lawn Mowers is Growing
With all the benefits propane commercial mowers have, it is no surprise that more and more manufacturers are offering them for sale in their product line-up.  In 2008, only two companies manufactured commercial propane mowers.  By 2011, the number of manufacturers had grown to twenty-nine (Propane Mower Advantages – Commercial Landscape | Green Industry Pros)! Given their increasing availability, many landscaping businesses are adding them to their mowing fleet.
Superior Plus Propane Can Fuel Your Landscaping Business
Now that you know how propane can improve your landscaping operations, contact us at www.superiorpluspropane.com or (855)804-FUEL to let us provide you with the propane you need and the excellent customer service you deserve.
"*" indicates required fields