Reliably Fueling Your Construction Projects
Building is an intense process. With all of the activities you have going on at your jobsite, you have enough on your plate. Whether it's commercial or residential builds, we make your life easier by ensuring fuel is the least of your concerns.
Where We Can Help
We supply the fuel you need to build residential and commercial buildings and maintain our nation's roads. Our reliability, flexibility, and competitive prices help your projects run smoothly.
Transportation Fleet
We provide fuel for your trucks and delivery vehicles day or night. Digital logistics manage dispatch and delivery for fast, accurate service.
Heating
Whether heating your building or water, propane-powered units generate heat and electricity more efficiently and with lower emissions.
Combined Heating & Power
CHP systems generate heat and electricity with higher efficiency and lower emissions levels than conventional grid-supplied power.
On-Site Equipment
Propane powers your equipment and temporary heating needs. We offer full transport loads for high-volume, flat rates, and packaged deals.
Mobile Power Generation
Job sites need to power job trailers and construction equipment. Propane generators are well-suited for construction demands.
Dehumidification & Curing
Portable propane solutions leave a small environmental footprint while quickly removing
moisture and accelerating drying time.
Who We Serve
For over 25 years, we've helped more than 1,300 construction businesses with propane installations to power their job sites. We understand your business and can offer custom solutions.
Home Builders
We have the expertise for your residential builds—from fueling equipment to providing temporary heat and creating complete home energy systems.
Commercial Building & Civil Engineering
You don't have time to source, order, or track fuel that keeps your sites running. Let the local experts at your Superior Plus family of brands do it.
Highway, Street, & Bridge Construction
Managing your construction operation takes time and energy. Let us help with fuel estimating, reliable delivery schedules, and fixed-pricing solutions.
Site Preparation
When preparing your site, you shouldn't worry about sourcing, ordering, and managing fuel. We offer solutions that benefit your time and budget.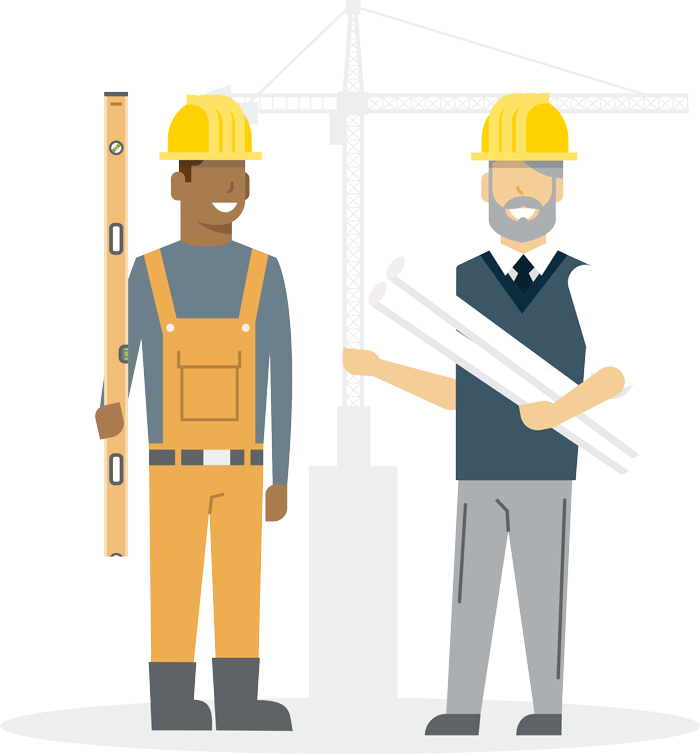 Save Time and Money with MySuperior
MySuperior is an online tool that helps you manage your fuel needs in one secure place. It's the perfect way to inspect your account information, pay your bill, and schedule propane delivery online.
Make Payments
Quickly and easily execute online payments.
View Fuel Levels
Observe and track your fuel consumption and tank levels.
Schedule Deliveries
Order fuel and manage upcoming delivery requests.