Propane Safety During Wildfires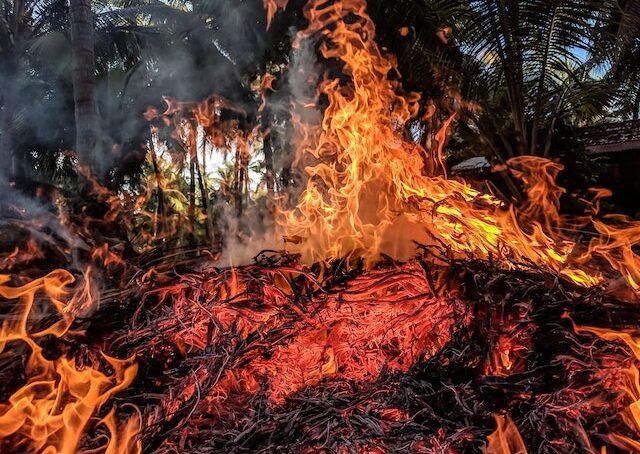 In the U.S., June through August is the time period during which wildfires are most likely to occur.  If you live in an area where wildfires are common, please read on to learn propane safety tips during wildfire season.
Wildfire Preparation Tips
When you receive notice of the potential for a wildfire to reach your home, you should take the following steps to minimize potential risks and damage associated with propane tanks:
Turn off your propane tank by turning the propane supply valve clockwise
Clear 10 feet of space around your propane tank, if possible. This includes removing anything combustible like leaves and brush (Propane Safety and Wildfires | PERC)
Turn off or unplug propane appliances.
DO NOT move your propane tank or disconnect any components.
After the Fire Has Been Put Out
Once your local authorities have alerted you that the wildfire has been extinguished and it is safe to return home, you should exercise caution when assessing any damage to your property.  Cautiously inspect your propane line and tank for damage.  If you suspect your tank or propane line has been damaged in any way, call us at (855) 804-FUEL immediately.  Do not attempt to make repairs or turn the propane back on yourself.  If your tank and propane line were not affected by the fire, you may resume normal use of your propane system.
"*" indicates required fields