Superior Plus Employee Spotlight April 2023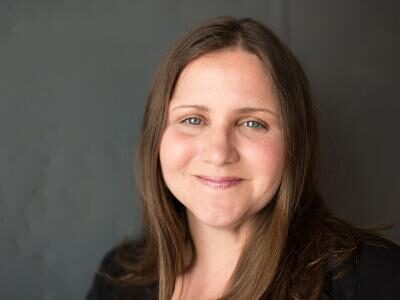 At Superior Plus Propane, we know our company is only as good as our employees.  While we appreciate the hard work and dedication of all of our employees, often times an employee goes above and beyond his or her work duties and stands out from the crowd.  The Employee Spotlight section of our blog recognizes those employees.
Dawn Steffon, Customer Service Representative, East Greenville, PA
In this edition of our Employee Spotlight, we are recognizing and commending Dawn Steffon.  Dawn has been with our company for over four years and is currently a valued customer service representative at the East Greenville, PA HUB.  Her daily responsibilities include posting delivery tickets, creating new accounts, and performing excellent customer service over the phone, via email and in person.  Dawn also works with technicians and drivers to follow up on customer issues and schedule service appointments.
Positive Energy & Commitment to Successful Customer Relationships
While Dawn performs her daily work duties successfully each day, her positive attitude and commitment to every customer of the East Greenville office make her stand out from the rest.  According to General Manager, Bob Lewis, "Dawn's energy is contagious to both customers and coworkers.  East Greenville and Superior are fortunate to have employees that share Dawn's positive attitude."  Dawn's positive energy is visible through her cheerful demeanor and willingness to help her co-workers and customers.
Tony Siliano, market manager for East Greenville, Perkasie and Wind Gap, PA, agrees, saying, "Not only is Dawn knowledgeable with our systems and procedures, but she has a pleasant and happy demeanor that is portrayed over the telephone when communicating with our customers.  This knowledge and demeanor provide our customers with a lasting positive impression of our organization."
Dawn's upbeat attitude and dedication help her greatly when dealing with unsatisfied customers, as well.  Several times throughout her career, Dawn has interacted with customers who have been less than happy.  Dawn, in her cheerful way, reminds them of the value Superior offers in regards to service and safety, while making sure that the customer understands their concerns are being heard and that we truly appreciate their business.  According to Dawn, "listening goes a long way, and it feels great when customers have faith in us."
Superior Plus thanks you, Dawn, for being a positive face of our organization, your enthusiasm, and your hard work!
To learn more about how Superior Plus Propane and our knowledgeable employees can assist you with your fuel needs, please visit www.superiorpluspropane.com.
"*" indicates required fields