Superior Plus Employee Spotlight September 2023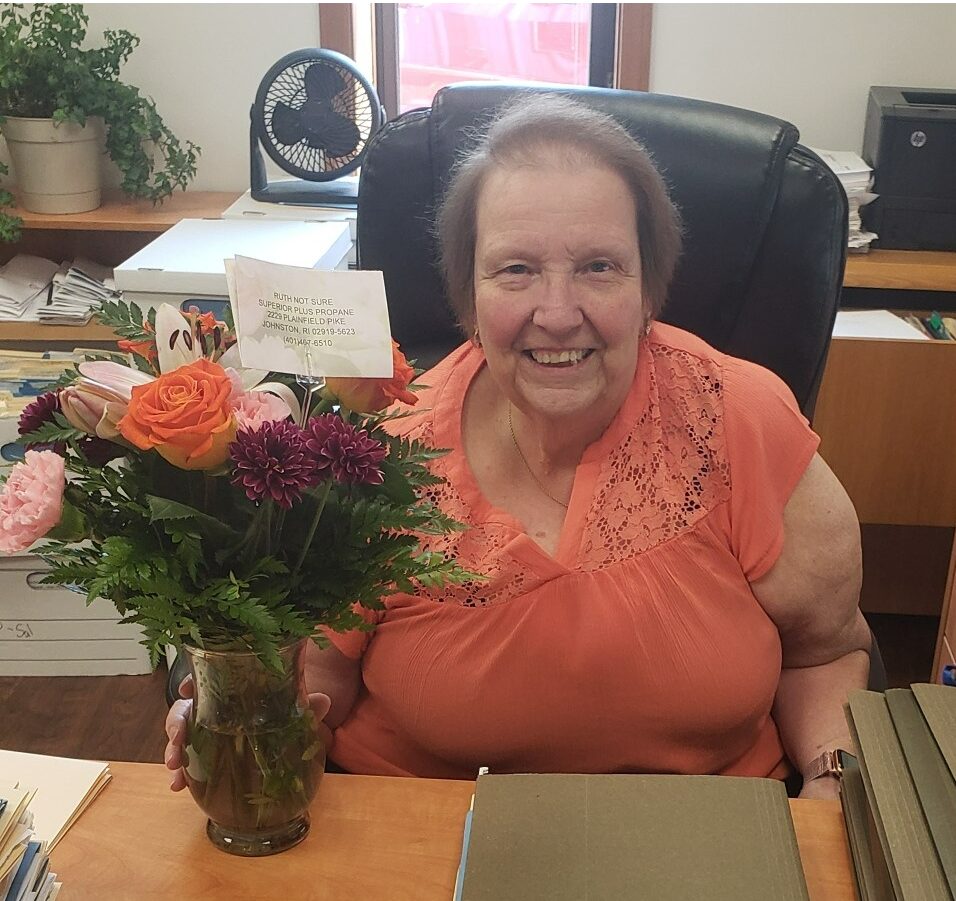 In this third edition of our Employee Spotlight Blogs, we are recognizing an exceptional, long-time employee. Ruth Kdonian, the office manager of the Johnston, RI customer service center, has been with Superior Plus Propane for twenty years.
Ruth Kdonian, Johnston, RI Office Manager
Ruth's dedication to her role as office manager is evident every day to her co-workers.  She is the first to arrive at the office at 6 am to ensure the drivers have everything they need.  After that, she is customer focused. According to Ruth, "the customer is most important. Customers like a special touch and talking to the same person" when dealing with their fuel needs and account issues.  "The best thing to do is to listen to the customer and then try to solve the problem," Ruth believes.
Recognition from a Satisfied Commercial Customer
Recently, Ruth was recognized by a commercial customer for practicing her belief of putting the customer first.  A commercial customer had run out of propane and was anxious about when her delivery would arrive. Ruth listened to the customer's needs and made sure the customer received her delivery by the next day.  The customer was so appreciative of Ruth's help, she sent Ruth a beautiful bouquet of flowers to express her gratitude.
Praise from Colleagues 
Ruth's co-workers are grateful for her knowledge, dedication, attitude and experience. According to colleague Hollie Avery, "Ruth has always been reliable and customer service focused. Whenever there are questions, the answer is always to ask Ruth!
RI & CT East Market Manager, Paul Cappello, shares Hollie's sentiments.  "I have been lucky enough to serve as Ruth's manager since I joined Superior 2.5 years ago," said Paul. "She has been our glue in Rhode Island, wearing many hats to help get the job done and resolve whatever issues come up."
Superior Plus Propane thanks Ruth for her many years of exceptional service and is pleased that she will continue to be a part of the Superior Plus family.
"*" indicates required fields