Why Should You Use Propane?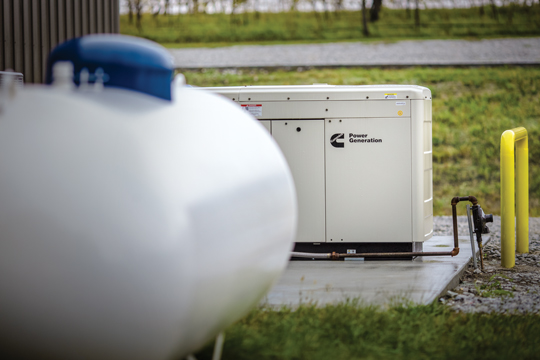 Fuel isn't usually on the forefront of everyone's minds.  Many may not even realize they have a choice in what fuel to use to power their homes.  The truth is, you do, and propane is one of the best fuels to heat your home and power your appliances.  Read on to learn why propane may be the best fuel to power your dwelling.
What is Propane?
Propane is a low-carbon, fuel alternative usually created as by-product of natural gas processing.  It is stored as a liquid, and is odorless, colorless and non-toxic (What is Propane Gas? | PERC).   Since it is non-toxic and non-poisonous, it does not contaminate groundwater or the soil. In its natural state, propane lacks a scent. However, a distinct smell is added to it to warn of leaks.
The Benefits of Propane
The benefits of choosing propane as your home's fuel source are numerous.  Propane is:
Clean: It is an environmentally friendly fuel—burning cleaner and emitting fewer greenhouse gases than electricity, heating oil, gasoline and other fuels;
Abundant: The United States is the largest producer of propane in the world—the supply is abundant and growing;
Highly Efficient: Propane burns hotter and is more concentrated than natural gas, meaning you use less to create the same amount of energy;
Versatile & Flexible: It can be used as fuel for home heating, water heating, home appliances, outdoor living products, and more;
Affordable: The price per gallon of propane is usually less than other fuels.
How to Make the Switch
Now that you know how beneficial and cost effective using propane for your home's fuel needs is, you can make the switch today! Simply call us at (855) 804-FUEL or visit us at www.superiorpluspropane.com.  Our knowledgeable and friendly experts can assist you in installing propane as your fuel source.
"*" indicates required fields